Shangri-La Hotel, Fuzhou | 福州香格里拉
Address: 9 Xin Quan Nan Road, Fuzhou, Fujian, 350005, China
地址:福建省福州市新权南路9号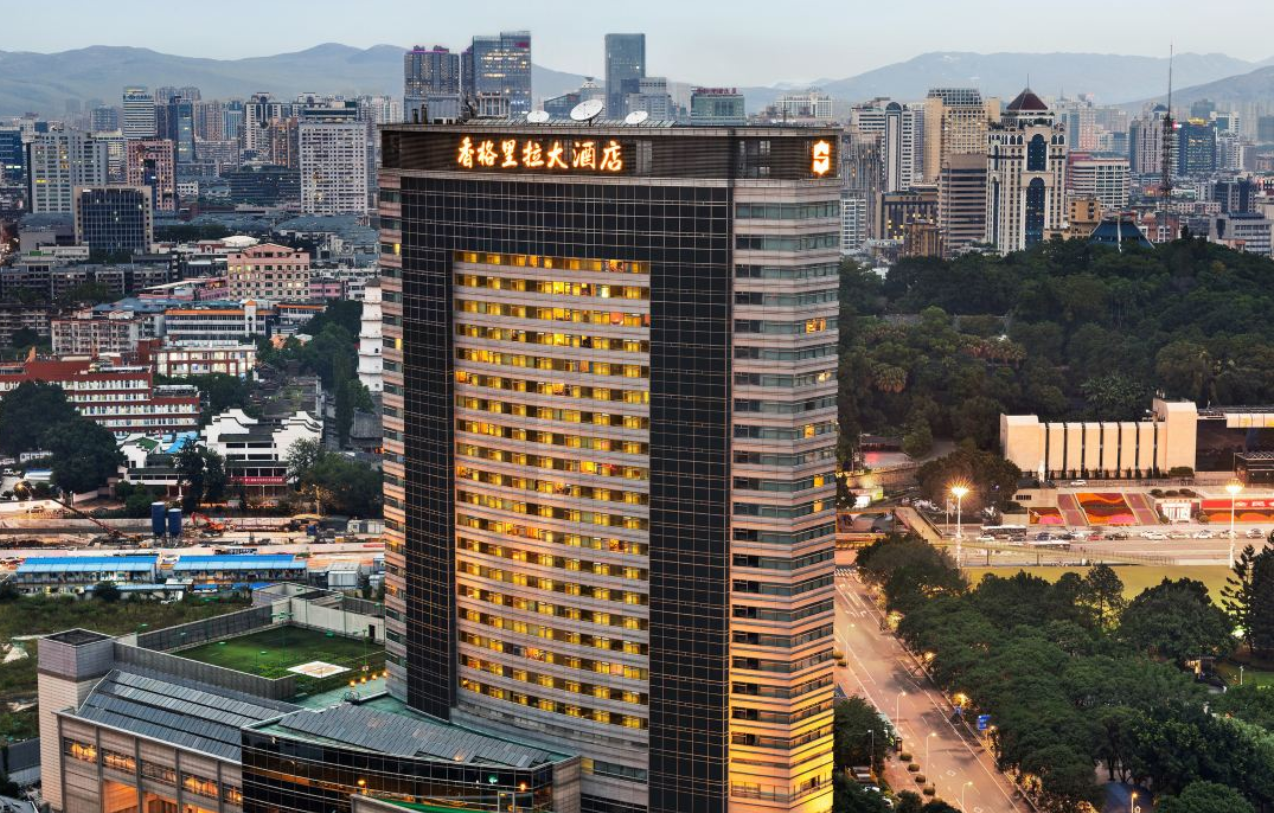 The hotel is conveniently located in the heart of Fuzhou, overlooking Wuyi Square and within walking distance of the architectural museum of the Ming and Qing dynasties. The hotel is about 15 minutes' drive from the Fuzhou north station.
Near the hotel, you explore Sanfang-qixiang – meaning "three lanes and seven alleys". This area is a rare living museum of Ming and Qing dynasty residential architecture. The tiny seashells embedded in the bricks are fascinating.
The day climaxes in a soothing massage back at the hotel. As your mind relaxes, your thoughts stray to dinner. The hotel has some of Fuzhou's restaurants. You decide on the international cuisine at Lobby Lounge All-day Dining restaurant, saving Summer Palace's Cantonese cuisine for lunch tomorrow.
Fuzhou was an elegant city when Marco Polo visited in the 13th century. Today, the city's enchanting tapestry of old and new reveals itself to you in time-honoured tradition.
这座古城的历史可以追溯到两千多年前。而香格里拉也是福州历史上第一家国际级豪华酒店,其标志性地位就像酒店门前那棵古榕一样屹立不到。一千多年前宋代时期播下的种子,如今已成参天大树,也为福州带来"榕城"的美誉。
酒店附近的三坊七巷,仍然保留着明清民居建筑的原貌,就连每一个镶嵌在砖内的小贝壳都记载着一段历史。
福州香格里拉坐落于福州的心脏地带(福州市中心黄金商圈),地理位置优越,距五一广场仅举步之遥,可步行至拥有"中国明清建筑博物馆"美称的三坊七巷。酒店距离福州北动车站约15分钟。